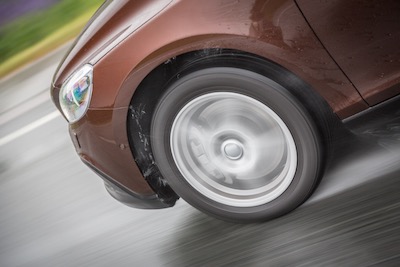 With the vacation period approaching, we might see people buying new cars and set off on a vacation trip on the road instead of trying to take plane to some destination. A lot of people will be worried about the safety when flying and how well they will be able to handle social distancing when you are at the airport and onboard the plane.
If upgrading to a new car is not an option, considering to at least investing into a new set of summer tyres for the vacation drive might well be worth the investment. New tyres might actually save you money along the road it you purchase tyres that have a lower rolling resistance, which means that you will spend less on fuel during the trip. Even though the petrol prices are relatively low at the moment; it can still add up if you drive a long distance during your trip. The tyres will also wear out faster when the rolling resistance is high, which means that your old tyres might wear out during a long drive in addition to actually forcing you to stop more frequently at the petrol station.
The advantage with having your car is that you are more flexible along your trip and also you don't have to worry about cancelled flights or getting stuck in some destination, which has happened to a lot of people during the pandemic. If you do take your car, try to enjoy the trip and not only the destination. Use the fact that you can see stuff along the way, enjoy some good food along the way. Nowadays it is so easy to find and book hotels online, so you can do a lot on the fly, so that you don't have to decide your full trip ahead of time. You might want to book some days at your final destination so that you have that to look forward to.
The car tyres that you have will be of utter importance during the trip. They will clearly impact your safety while you drive, and they will make sure that you have good grip and stability on the road. They should also be good for wet surfaces, so that they have good grip on wet surfaces and good at preventing aquaplaning. You don't want to have your summer vacation ruined by an accident or car problems. Vacation is for relaxation and you need to make sure that you can fully enjoy during the vacation and not have to stress over problems of financial strains caused by problems caused by a faulty car or tires.
The sales of new cars have almost stopped during this pandemic, so once it is over there will be a need for some people to replace their old cars with a new one and also considering alternative ways of taking their vacations. Maybe a trip abroad is not the best option and most countries have a lot to see and do, but most people are too busy traveling that they often forget things that are not too far away. If you do decide to anyway travel far away, taking the car is an option if you plan to go somewhere in Europe.
For more information regarding fitting your new car with premium tyres, visit: nokiantyres.com